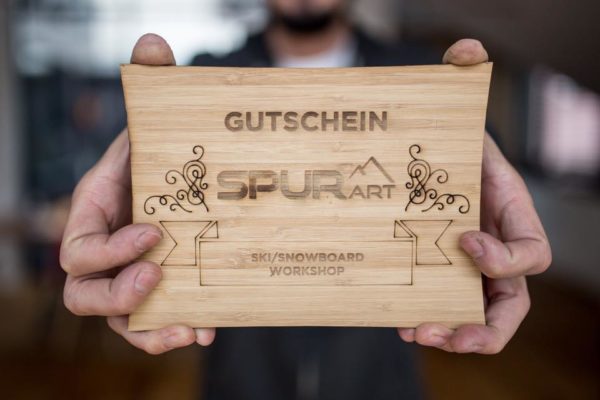 ---
Voucher for a SPURart custom ordered Ski, which we'll build to your likings in our workshop in Innsbruck for you.
Pick a shape, size and design you like and we build it for you!
Our skis are ready for the mountain, i.e. they come ground, waxed and tuned. Prices include all materials needed for constructing skis from the SPURart range, which features a veneer top sheet made of thin strips of bamboo.
Not included are: bindings, special design materials such as wood veneers, graphic prints and laser engravings, carbon cores or exclusive signature shapes. Prices on request.
---
---

Warning: call_user_func() expects parameter 1 to be a valid callback, no array or string given in /www/htdocs/w01267df/version001.spurart.at/wp-content/themes/wp_haswell/woocommerce/single-product/tabs/tabs.php on line 37

---